CUSTOMIZE YOUR
LMS PROJECT
AND GET CLOSE TO YOUR CUSTOMER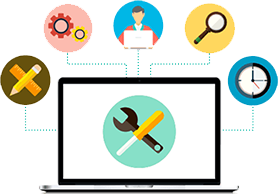 Every organization aims to work in a unique & effective manner relevant to its customers. LMS offers flexibility to customize and configure it according to the specific needs of your organization. The customization may include configuring various roles & privileges, integrating the suitable plugins, making changes in the logic, creating new custom plugins, blocks etc.
Moodle is an open source Learning Management System (LMS) which is being used by thousands of organizations across the globe to manage their training programmes. Moodle can be configured and customized for all kind of organizations like education, corporate, professional training service companies etc. PAL InfoCom can help you in providing various services in Moodle.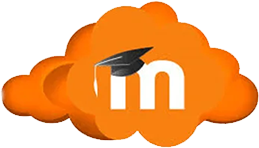 Listed below are some of the possibilities

LEARNING PROCESSES IMPLEMENTATION

CUSTOMIZING EXISTING PLUGINS/BLOCK

CORE FUNCTIONALITY CUSTOMIZATION

DEVELOPMENT OF
CUSTOM REPORTS

LMS PAGES UI
CUSTOMIZATION

PLUGIN/BLOCK
INTEGRATION

THEME
CUSTOMIZATION

RE-ENGINEERING YOUR LMS FEATURES

ROLES & PERMISSIONS CONFIGURATION

CREATIVE SOLUTIONS
We let you make the difference. Our goal is to inspire you with new insights and creative solutions.

HAPPY CUSTOMERS
We go the extra mile. Our clients are pleased over and over again with the commitment we show.

WORLD-WIDE EXPERTISE
We know international markets and trends. Our expertise, experience and network cover all corners of the world.

COMMITMENT TO QUALITY
We're committed to quality and concrete actions. That means we always deliver solutions in a professional and practical way.

SUSTAINABLE SUCCESS
We apply co-creation methodologies. The resulting ownership is a sound basis for sustainable success.

RESPONSIVE & CONTACTABLE
Excellent communication service is the recurring hallmark of our business and we recognize each customer as an individual who wants individual service.
Get in Touch with Our Experts