INTEGRATE CMS WITH
MOODLE LMS
CMS INTEGRATION WITH MOODLE LMS
While Moodle LMS offers a robust learning management back end, to market and sell your courses you need a front end CMS system for building marketing pages and shopping cart. There are tools in market which allow a seamless integration of the popular CMS systems like Joomla, WordPress etc with the Moodle LMS. Due to increasing scope of the CMS systems, these play a significant role in building your site more user-friendly and extremely interactive.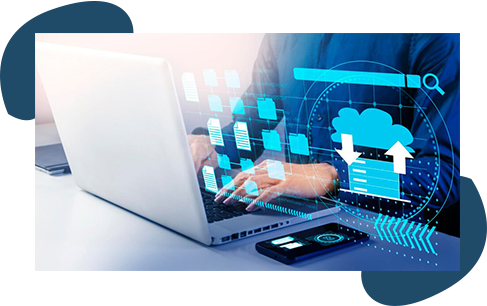 MOODLE-CMS INTEGRATION BENEFITS
Showcasing some integration benefits

Single-Sign-On (SSO)
The SSO offers a seamless integration between LMS and CMS, allowing users to sign up only once and get registered in both.

Social Media Integration
CMS (WordPress/Joomla) can be integrated with social media site so that users can give comments through those pages

Centralized User Accounts / Profiles
One centralized user profile / account between CMS and LMS

Search Engine Friendly Content
Many tools available that can help your content in such a way that it gets exact results from Google search engine

Showcase & Sell Your Online Courses
Sell your online courses through Joomla/WordPress by using LMS's PayPal features. The courss's data displayed in the CMS will be fetched from the LMS

Content/Course Management System
Joomla/Wordpress can access the LMS features like tracking tools, scoring of content ,assessment tools etc
Get in Touch with Our Experts