CMS Integration With Moodle LMS
While Moodle LMS offers a robust learning management back end, to market and sell your courses you need a front end CMS system for building marketing pages and shopping cart. There are tools in market which allow a seamless integration of the popular CMS systems like Joomla, Wordpress etc with the Moodle LMS. Due to increasing scope of the CMS systems, these play a significant role in building your site more user-friendly and extremely interactive.
Palinfocom Expertise:
Our team has been helping eLearning companies to implement and customize Joomla and Wordpress CMS systems along with integrating popular payment gateways like PayPal, Stripe, cc avenue etc. We have theme & UI designers and developers who can help you accomplish your goal.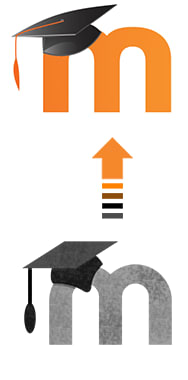 Moodle-CMS Integration Benefits
Showcasing some integration benefits
Single-Sign-On (SSO)
The SSO offers a seamless integration between LMS and CMS, allowing users to sign up only once and get registered in both.
Social Media Integration
CMS (WordPress/Joomla) can be integrated with social media site so that users can give comments through those pages
Centralized User Accounts / Profiles
One centralized user profile / account between CMS and LMS
Showcase & Sell Your Online Courses
Sell your online courses through Joomla/WordPress by using LMS's PayPal features. The courss's data displayed in the CMS will be fetched from the LMS
Better online shopping experience
Also you can use other payment methods(eg. CC Avenue, LinkPoint, Upclick, MoneyBooker etc)
Search Engine Friendly Content
Many tools available that can help your content in such a way that it gets exact results from Google search engine
Content/Course Management System
Joomla/Wordpress can access the LMS features like tracking tools, scoring of content ,assessment tools etc
Creative contents
Easy to learn and navigate
Used in purpose of hosting the informative Content